No matter what your interest or expertise, our employees are empowered to solve problems, innovate, and challenge the status quo. It's a place where we nurture your career aspirations through supportive leadership, formal training and development programs and resources and challenging work. Find the career area that best fits you!
Schwab was built around a simple idea: put the client first. Lots of companies say that, but we work to keep clients at the heart of everything we do by offering a better, more modern way to build and manage wealth. Unleash your potential and play an integral role in achieving that goal. A career in one of our client service areas will give you an opportunity to go through one of our highly coveted formal training programs, help you define your own professional development goals and get recognition for delivering excellent service. Learn More
As a member of our Branch Network, you will foster meaningful, long-term relationships built on a plan-based approach—one that allows you to offer clear, transparent, and actionable financial advice to your clients. We've created a supportive environment where collaboration, coaching and sharing best practices is the norm. Ignite your future by building a career that provides a clear path for your development, is financially rewarding, and offers a healthy work-life balance. Learn More
Technology is at the core of our organization, and the opportunities in this area are as diverse as our clients. You'll have a chance to become part of a team that works on building and enhancing cutting edge technology designed to change the way the world invests. Our technology careers offer an opportunity to challenge the status quo in an environment that provides security, respect for all our employees, and makes cultivating your professional goals a priority. Learn More
Iterate, test, and repeat: continuous improvement is our mantra. We depend on the in-depth knowledge of our digital services teams to understand the needs of our business and create the technology platforms that move us forward and meet the needs of our clients. You'll play a crucial role in unleashing the possibilities, spearheading our innovations and guiding them to market, all while working alongside collaborative and open team members who support every business unit in the organization.
College students and graduates represent our future and play a key role in our ability to help clients take control of their financial lives. That's why recruiting the best and brightest is a high priority. We are committed to your development by giving you an opportunity to experience different departments, participate in mentoring programs, and volunteer with local charities, all while heling ensure a healthy work-life balance. The Nerd Program, Financial Consultant Academy, Financial Services Representative, and Intern Academy are just some of the ways you can ignite your career.
We believe that strong risk management practices are fundamental to being the most trusted leader in investment services. That is why we empower you to advise, collaborate with, and influence your business partners with the goal of protecting and creating value for the firm and stakeholders. Here, we believe you can build a career worth owning. Learn More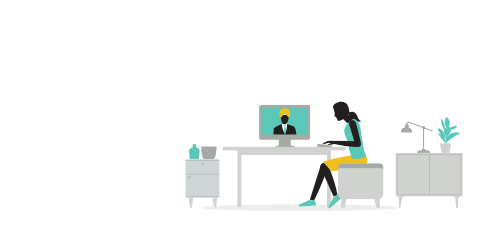 A career in planning and analytics provides you with the ability help navigate the organization's growth and profitability amidst growing competition and constant change. Getting to partner with the business and advise on long- and short-term strategic planning, will give you invaluable experience as you build your skills and help drive the direction of the organization.
Our Operations team keeps the organization moving forward. We rely on their accuracy, integrity and insight to provide highly detailed subject matter expertise and assist our client-centric teams in delivering excellent service. You'll be part of a team of subject matter experts who are transforming processes for clients and staff to better meet the needs of the business.
People are the single most important element to our organization. A career in Human Resources will give you an opportunity to drive employee engagement, strategize and design talent initiatives and employee development programs, or develop innovative talent acquisition strategies. Whatever your role, you'll engage with every facet of the organization and play a vital part in the success of our company and the individuals who make it great.
We bring unrivaled experience, integrity and attention to detail in our Finance and Accounting teams. You'll work in an environment that thrives on analytical decision making, agility and the ability to adapt to an ever-changing marketplace. Your mastery of numbers and organizational skills will be an invaluable addition to our teams where your contributions will be acknowledged and valued.
In a role that oversees media relations strategy, shaping financial communications, maintaining our corporate website or revising our branding strategies, you'll play a vital role in how our company is heard, seen, discussed and received by clients, shareholders and employees. Working in a collaborative and team environment that is ready to tackle the challenges of an interconnected and wired world, you will be well positioned to add your voice and vision.
We depend on the superior knowledge and effectiveness of our Legal and Compliance teams to support the needs of every department in our organization. Our Business Partners achieve their strategic priorities by promoting principles and practices that build client trust and safeguard the integrity of the firm. Your insight and passion for the industry will help us to move forward in an ever-evolving marketplace. You'll work alongside a group of motivated individuals who bring valuable expertise and experience and are not afraid to challenge the status quo.