Unleash your full potential.
Our Service roles embrace the approach of seeing everything through the client's eyes. We prepare our service professionals for success by providing the best tools, knowledge, and access to leaders who will cultivate their ability to earn the trust and loyalty of our clients. The service career path is aimed at creating a tailored path for each individual to build their business intuition and service development while providing world-class service for our clients.
Schwab Service roles might require FINRA licensing. We offer several opportunities to join Schwab without FINRA licensing, but if required, we do provide training to help you prepare for the FINRA Exams.
Why Schwab Service?
Flexibility: Choose from a variety of scheduling options based on your unique needs
Training: Prepare for success from day one through extensive training and learning opportunities throughout your service career
Collaboration: Work in a small team environment where idea sharing is encouraged to succeed as a team
Coaching: Receive one-on-one coaching and real-time development with managers who seek to foster your success
Exploration: Work directly with your manager to explore and identify the career path that best suits you
Innovation: Work for an industry trailblazer in service, technology and financial service offerings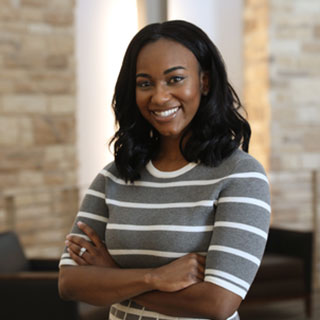 What l love most about the culture at Schwab is the people. Knowing that I'm surrounded each and every day by different perspectives, diversity, and individuals who all want to have an impact on our clients makes this an incredible place to be and an incredible place to build my career – and it's why I feel like I've been so successful up to this point. – Sherese Calvert, Sr. Team Manager
Path to becoming a Schwabbie

Diversity and inclusion initiatives
Schwab has always been dedicated to building and maintaining a dynamic organization and culture that values and reflects the individual strengths of every employee. We understand that through diversity we gain a wider range of perspectives and experiences, which benefits everyone and enables us to support our business strategy of "seeing through clients' eyes."
Our diversity and inclusion commitment
Our commitment to building an inclusive environment where everyone feels valued is part of what sets us apart. There are four key pillars to our approach:
Increasing Workforce Diversity, because talent comes from a broad spectrum of human qualities and strengths
Building on Our Inclusive Workplace, embracing an inclusive culture felt across the organization
Serving a Diverse Marketplace Needs, because leveraging our differences matters to our clients' success
Supporting Communities, making a positive impact on the communities where we live and work